By using the #IAMMORE hashtag throughout your training, trials and triumphs you are connecting to a greater community of empowering, inspiring and label-defying women in our community.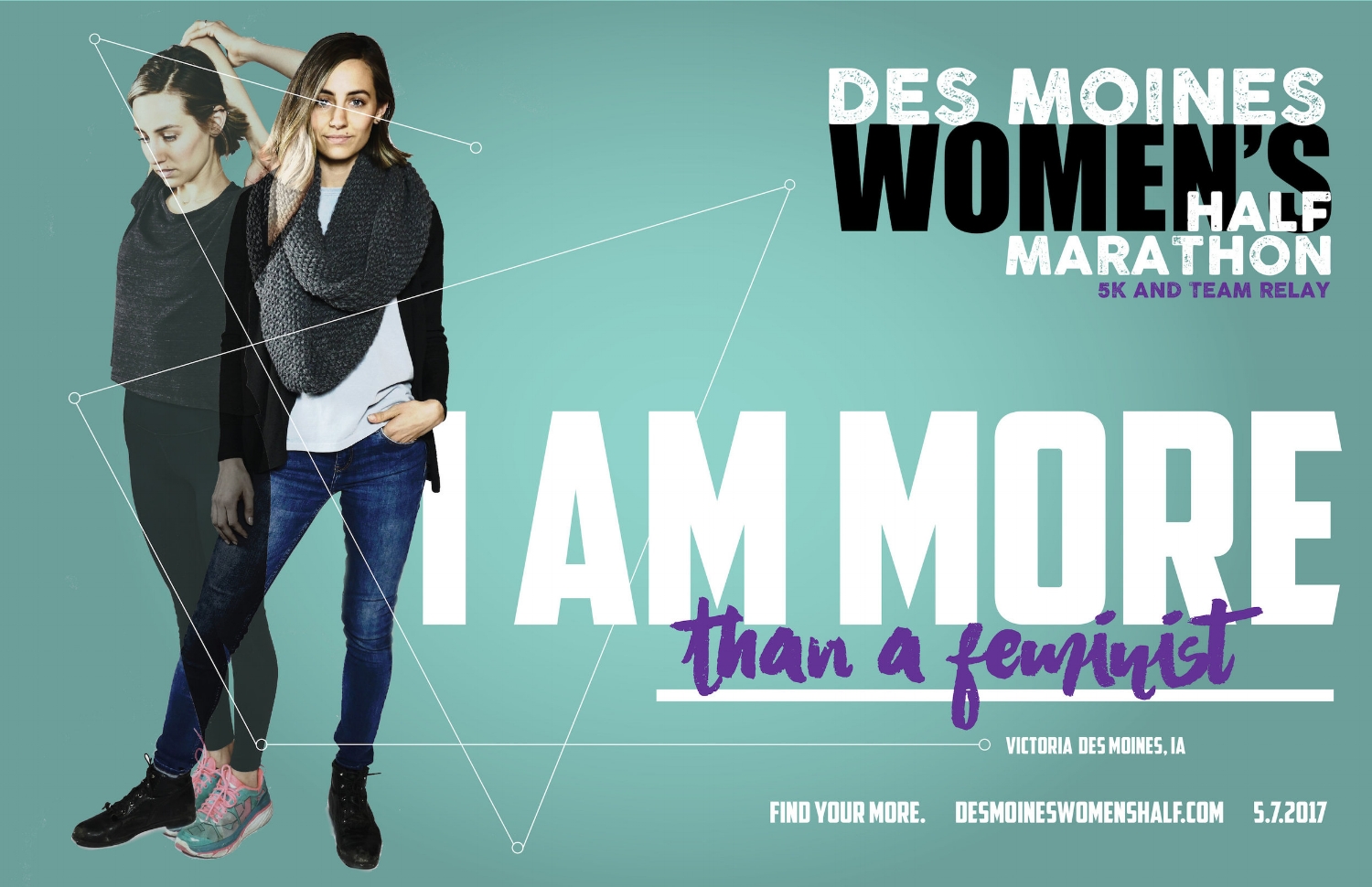 The #IAMMORE campaign will highlight 'ordinary' women from our community as they defy labels and show their extraordinary on their way towards completing the Des Moines women's half, 5k or team relay.
OTHERS MAY LABEL ME AS MOTHER, BRUNETTE, OR EXTROVERT
BUT I AM MORE.
I AM BUILT OF SOUL AND HEART AND BEAUTY AND UNIMAGINABLE STRENGTH.
I AM GREATER THAN ANYONE COULD EVER IMAGINE.
#IAMMORE